Cultural and Communicational Expressions in the ALAIC Magazine, Issue 38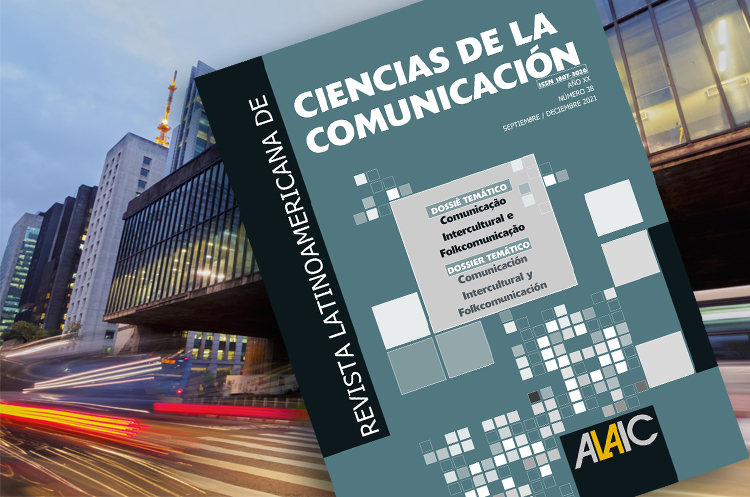 With the dossier "Intercultural communication and folkcommunication", the journal presents articles by researchers from all over Latin America, as well as an interview with Jorge A. González, researcher at the Universidad Nacional Autónoma de México.
Nuestras Noticias
Expresiones culturales y Comunicacionales en la Revista ALAIC, Número 38
Created by Brazilian researcher Luiz Beltrão in the late 1960s, Folkcommunication advocated the urgency of a true shift in the academic gaze towards objects, subjects, processes and practices of popular and folkloric communication that have always been on the margins of the intelligentsia. In this issue of the Revista Latinoamericana de Ciencias de la Comunicación, the various participating authors approach the area under different aspects: popular and religious festivities, local traditions, television series, among other approaches.
The theme of this issue's dossier is "Intercultural communication and folkcommunication" and is organized by Cristian Yáñez Aguilar (Universidad Austral de Chile), Marcelo Sabbatini (Universidad Federal de Pernambuco, Brazil) and Marta Meleán (Universidad Nacional de La Plata, Argentina). The dossier consists of 16 articles that dialogue with the communication processes, whether in mass media or in parallel channels of social communication, including digital networks, transformed by cyberactivism and hacker culture. The Covid-19 pandemic is also addressed.
The publication's interviewee is researcher Jorge A. González, from the National Autonomous University of Mexico, creator of the concept of Cultural Fronts. He comments on his commitment to popular culture issues understood as a cultural and symbolic phenomenon.
The study section presents an article that provides an overview of the Graduate Program in Communication at Unesp (Universidade Estadual Paulista), from a brief history and its lines of research, the configuration of its faculty and its academic community.
Closing the 38th edition of ALAIC Magazine, the book reviews Como Fake News y el nuevo orden (des)informativo en la era de la posverdad: manipulación, polarización, burbujas de filtro and Pioneras en los estudios latinoamericano de comunicación, bring the vision of their authors on works that address very current issues.
Subscribe to our Newsletter