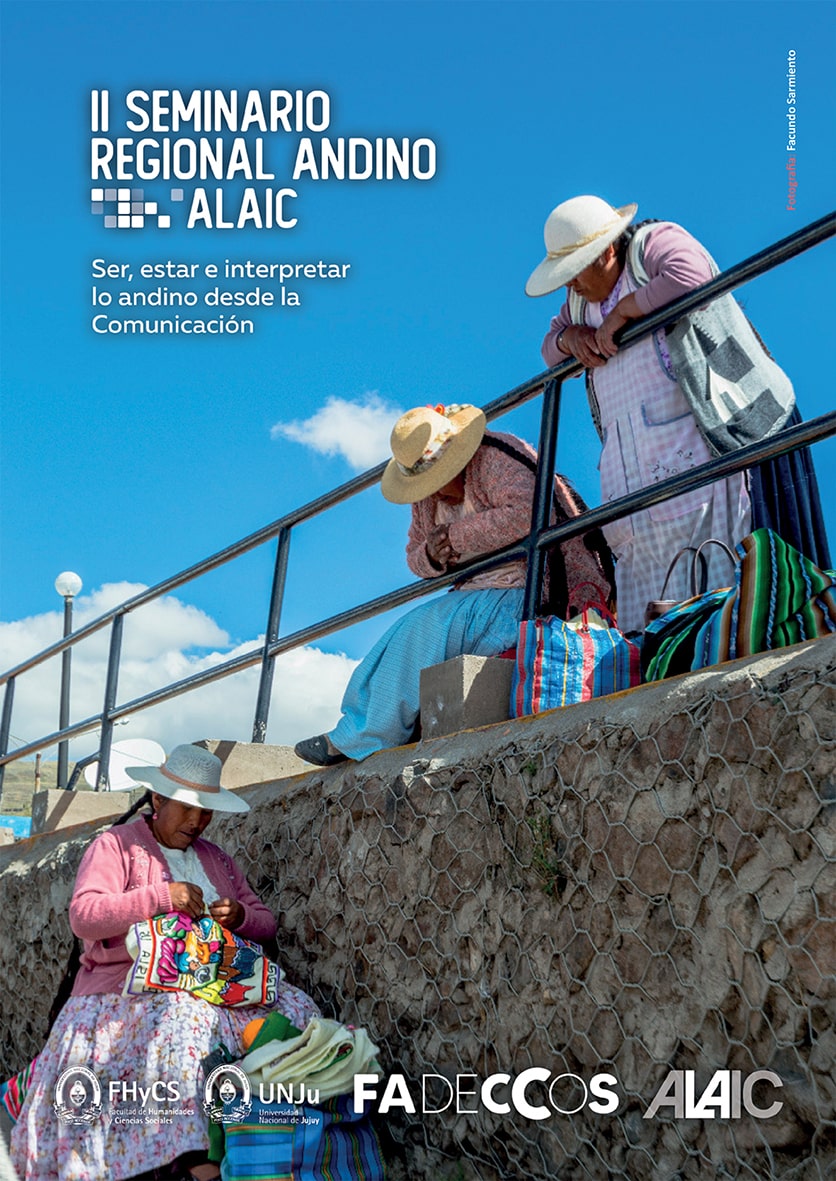 Seminars
II Andean Regional Seminar ALAIC
"Being, being and interpreting the Andean from Communication".
The Andean is to feel, experience, live and act from a common and diverse identity imaginary at the same time. Therefore, the Andean is a dynamic communication beyond internal geographic borders.
This logic, situated in the historical and social, allows us to retake the idea of regional configuration, to extend – in this case – to the communicational expression present in the moment and situation of the Andean countries.
Communication processes go hand in hand with the cultural diversity that characterizes the Andean region, where types, forms and aesthetic narratives of communication converge.
The Andean, as a region and communicational processes, then, is configured, built and nurtured from the diverse experiences and experiences between and from our territories. However, it is necessary to highlight the internal complexity of the region and of the different representations of "the Andean", a complexity crossed by the different co-constitutive spatialities of the social: from the highlands to the coast, passing through dense jungles and extensive highlands (Elbirt, 2015).
II Andean Regional Seminar - ALAIC
Inauguration - Variegated communication, as an Andean identity in the region